Luxury Bali villas are a popular choice for travelers seeking an exquisite and indulgent vacation experience. One of the villa options that you can choose is Havenland. If you have plans to go to Bali in the near future, then you can stay at a villa so you forget about traffic jams and stress.
What are Bali Villas for rent?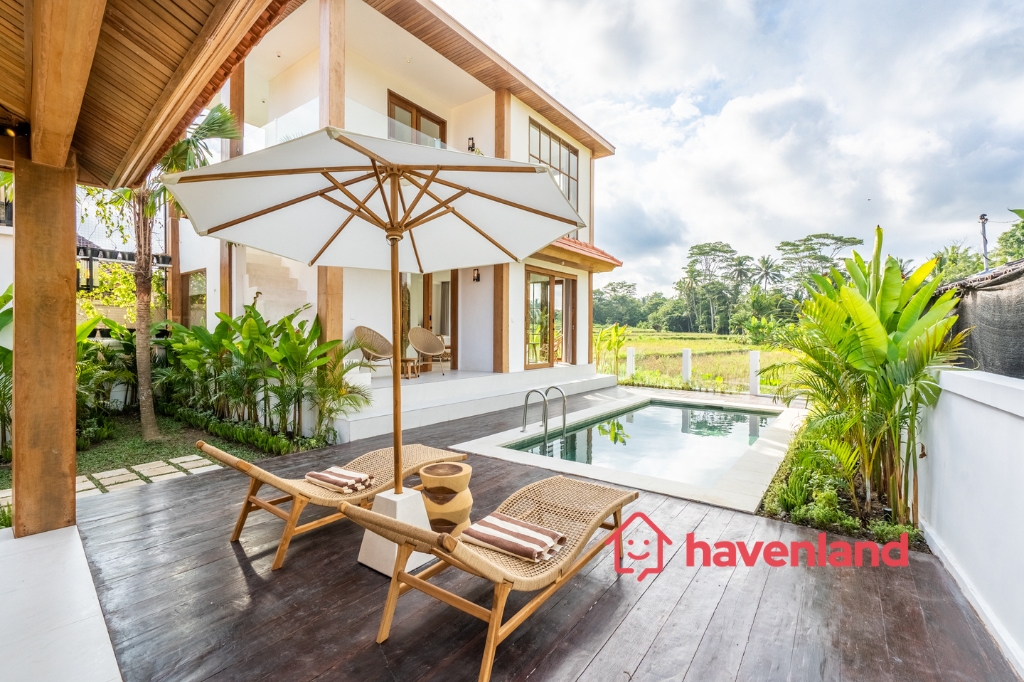 The first luxury Bali villas that you can visit offer beautiful views of the rice fields. You can also enjoy the beauty of the beautiful garden around it, so that it makes you feel at home for a long time in this Terra Villa. The architecture of the Terra villa itself is made modern because in each villa there is a private swimming pool. You can also stay at Terra Villa is a luxurious two-story villa in the Ubud area of Bali is a place where you can enjoy the beauty of nature and the grace of accommodation. 
River White House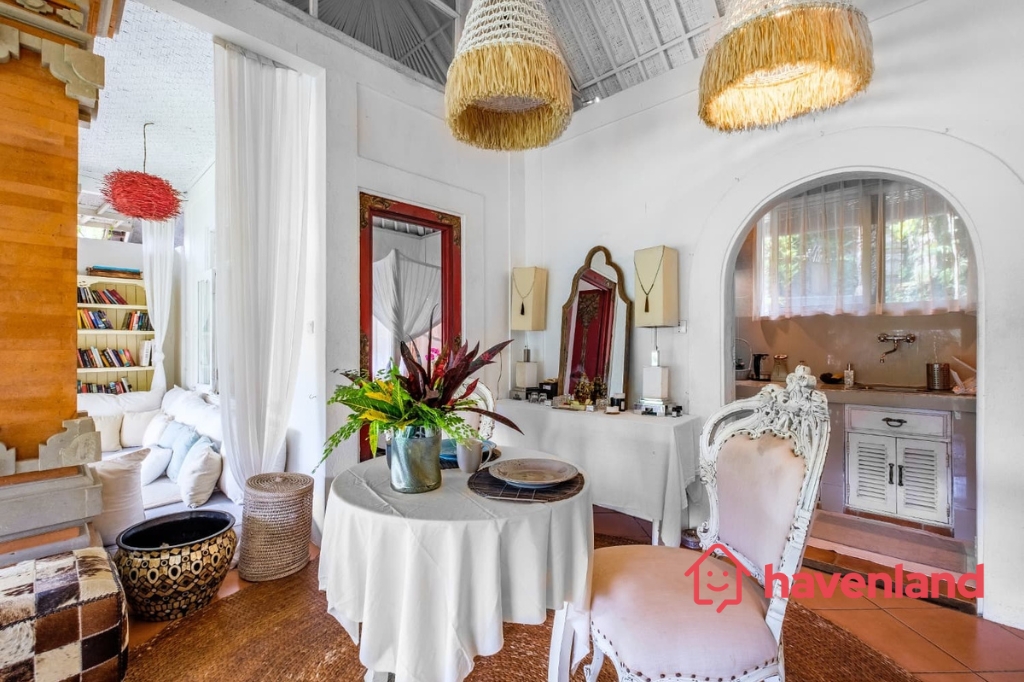 River White House a is an ecotourism inn with fresh mountain air and beautiful scenery. You can enjoy and stay in this luxury bali villas while swimming in a private pool, of course you can also feel the extraordinary coolness of nature.
The architectural style is also made very traditional with a natural style. Of course you can stay at this villa at a very affordable price per night. You can also go to the villa with friends or family, so you can enjoy a more relaxed and satisfying vacation.
What is a Luxury Villa in Bali in Canggu?
One type of villa that you can visit next is the Villa Kakala. These luxury Bali villas  allow you to enjoy the sensation of staying in a villa with modern architecture. This situation can of course protect your privacy, so you can use it for a vacation or honeymoon. Around the private swimming pool, of course, surrounded by a very beautiful green garden. The price offered is a very affordable price, so you can order a villa if you decide to stay at this one villa. This villa is located in an area that is quite far from the crowds of Canggu area but also not far from the city center 
Luxury Bali villas that you can enjoy are villas at Villa Kuca. This villa has a private courtyard swimming pool, and is equipped with an open pavilion. As for each villa, of course, it has a romantic atmosphere, so it is not surprising that this villa is used as the location for weddings or honeymoons. You can stay in this one villa to stay at a very affordable price per night.
Luxury Villas in Bali With Private Pool
Villa Bica is a luxury villa in Bali which has a semi-open concept. Even though you have this concept, you don't need to worry because your privacy will still be maintained. The size of this villa is very comfortable and spacious, also equipped with modern furniture that will make your stay more enjoyable.
You can also enjoy the fun of swimming in a private pool and other facilities at this place. The price offered is also a very affordable price per night, so you can immediately take care of the transaction if you decide to stay here.
Bali Villas for Rent Long Term
Bali villas for rent long term offer an excellent option for individuals or families looking to reside in Bali for an extended period. These villas provide a comfortable and convenient living arrangement, often with fully furnished spaces and a range of amenities to cater to long term stays. They come in different sizes and configurations to accommodate different needs, ranging from cozy one-bedroom villas to spacious multi-bedroom properties.
Luxury Bali Villas for Rent Long Term that you can make your next choice are Ibiza Villa, elegantly and luxuriously designed for an extended stay. Besides being able to relax in the private pool, you can also unwind in the gazebo, surrounded by a clean and beautiful environment. These long-term rental villas offer the sensation of staying in a villa, starting from an affordable price per night, allowing you to enjoy the comforts of a luxurious Bali villa for an extended period.
Lumi Villa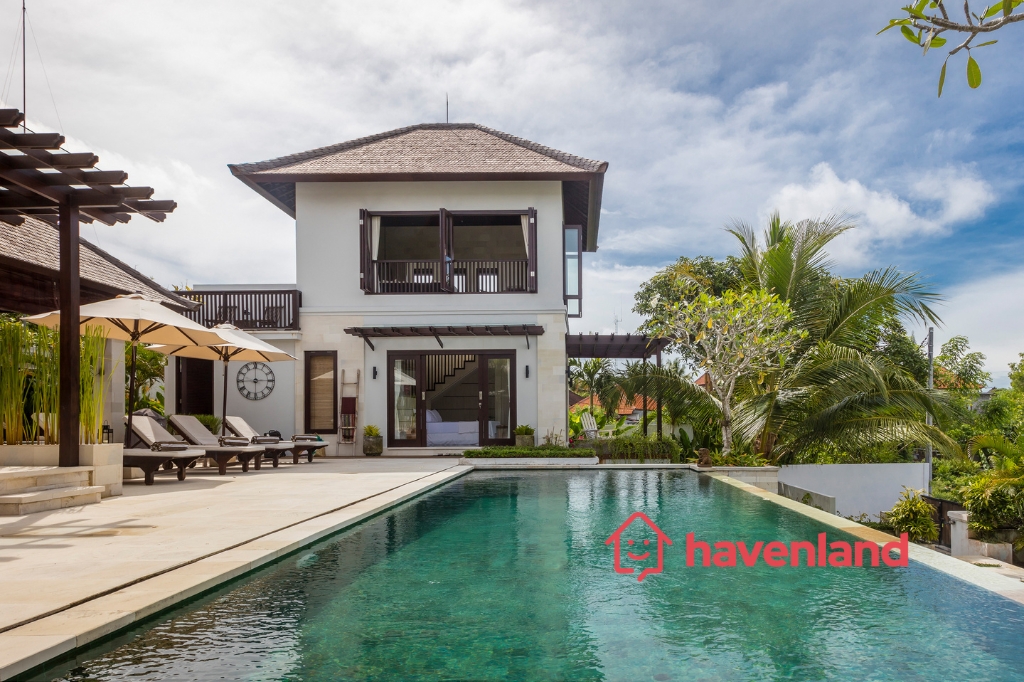 The next Luxury Villas Bali is a luxury inn surrounded by very beautiful natural beauty. This Lumi Villa has an elegant architectural style and is equipped with several modern facilities. Each bedroom offers a very beautiful view of the garden and swimming pool. Of course. You can enjoy an extended stay at this villa, starting from a highly affordable monthly price, allowing you to immerse yourself in the luxurious ambiance of Lumi Villa while experiencing the beauty of Bali.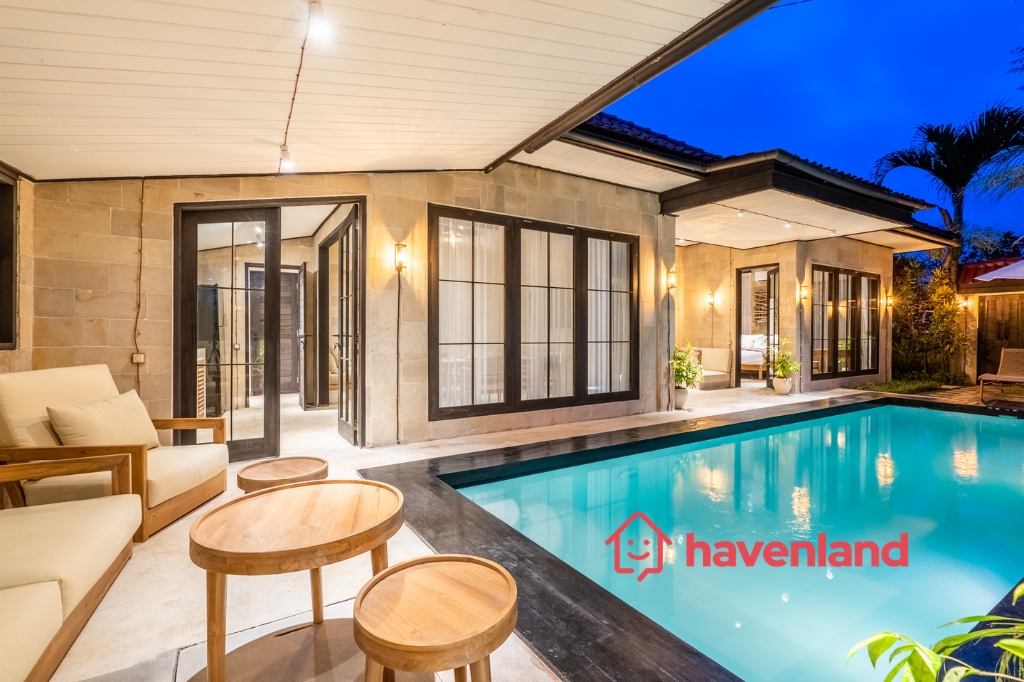 The next villa is Kimi villa which is located in Ubud area and has a beautiful and clean environment. Around the Villa there are also lots of green plants which make the air around it cooler. Of course, this villa has a very thick Modern Balinese architectural style, also equipped with a private swimming pool that you can enjoy.
How to Find Villas in Bali?
Website or News
As a traveler or someone who is visiting Bali for the first time, of course you can find villas in Bali through website: Havenland.com or our contact: +62 881 9090 888. You can see some of these places for the best Villa recommendations to visit and make your choice. That way you can easily visit the best villas that really suit your own wishes.
That's all the reviews that can be explained in this article regarding the Best Bali Luxury Villas for Relaxing Holidays, I hope this is useful.